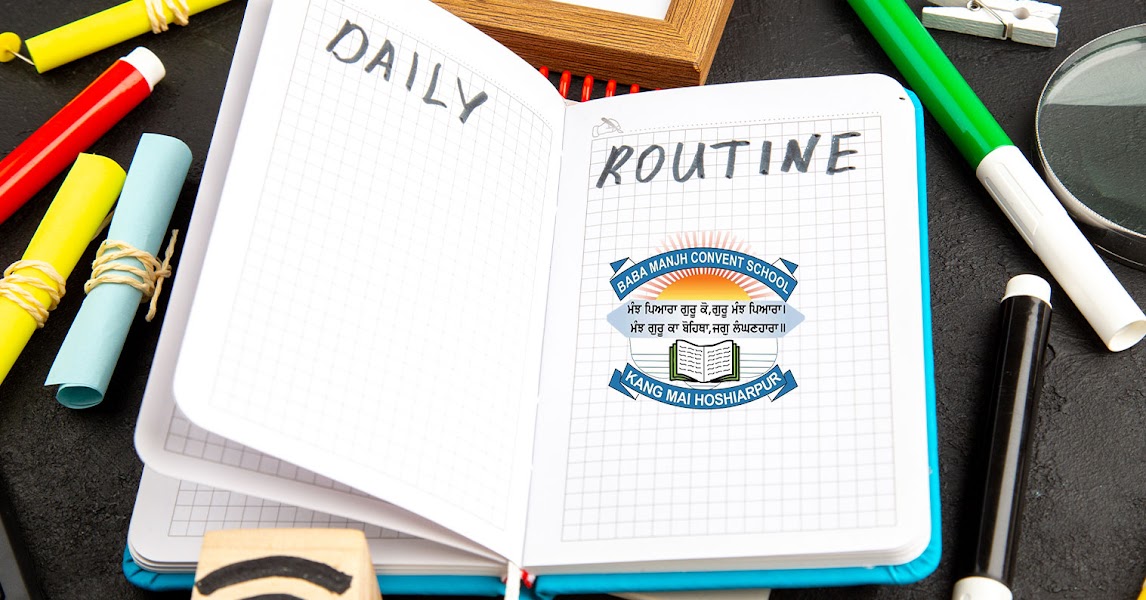 10 May

5 Effective Ways to Help Students Struggling With Daily Routines

As a parent, it's your responsibility to take care of your child's growth and development. Ensure that you are not ignoring your child's mental and emotional well-being in the midst of all your important responsibilities. It is possible that your youngster is struggling with everyday routines. So, if you want your child to effectively overcome their obstacles, you must work harder to help them achieve in justify.

Baba Manjh Convent School, the best CBSE convent school in Hoshiarpur, consistently assists students in succeeding by adopting the best curriculum and teaching methodologies to fulfil their demands and requirements.

5 Effective Ways to Help Your Child Struggling with Daily Routines

Here are the top 5 ways to help your child look ahead in their life:
Help Your Child Make a Master Schedule: Maintaining a master schedule will assist your youngster in staying on track and completing all tasks on time. You can improve the chart's effectiveness by utilising different colours.
Eliminate Distractions: If you believe that a distraction is preventing your child from concentrating on their daily routine, you must identify the source of their distraction. Cell phones, social media, video games, and other electronic devices are all responsible for diverting children in today's digital environment. As a result, make sure your youngster turns off their cell phone and logs out of social media accounts when studying.
Set Daily Goals: Setting defined goals for each day will assist your youngster in managing their daily routine. It could be as easy as stating how many pages of a book to read today or how many arithmetic problems to solve each day.
Start The Day Early: Assist your child in completing homework as soon as possible. Don't encourage your child to delay their work and teach them the value of time. Demonstrate how it affects the entire day, resulting in late bedtimes, unfinished homework, and increased stress.
Do Not Reduce Your Child's Sleep Time: Make sure your child gets enough sleep, roughly 8-10 hours. It will make your child more productive.
Baba Manjh Convent School, being one of the Best Convent Schools in Hoshiarpur, provides its best support to the students to overcome their difficulties in their day-to-day life.