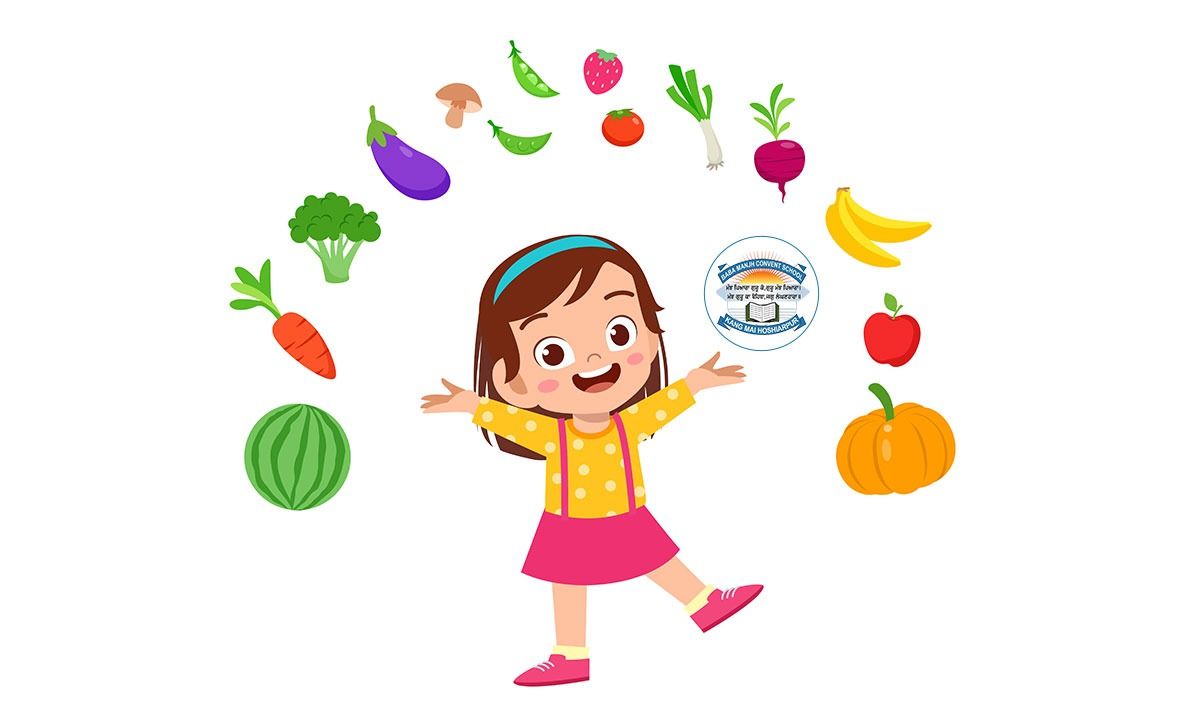 25 Jan

Top 5 Benefits of Healthy Eating Habits

There is a misconception among most people that healthy eating means dieting. But it is not true. Healthy food refers to foods that contain the right amount of nutrients, which can keep your body fit. Again there is popular thinking that healthy food is not generally delicious. But this is also a misconception. Nowadays, it is not only necessary but mandatory to have healthy eating habits especially for the kids, especially in this COVID-19 pandemic time. Now it is important to build a healthy eating habit to suppose your physical and mental well-being. So, if you stress upon the healthy eating habit of your child from a very early age, it will be very beneficial for them. That is why Baba Manjh Convent School, one of the best Convent Schools in Hoshiarpur always encourages students to develop healthy eating habits.
Know About the 5 Benefits of Healthy Eating:
Following are some top benefits of healthy eating habits that you should know:
Healthy Heart:Do you know more than 90 million people in the U.S. suffer from cardiovascular disease, high blood pressure, and hypertension? Yes, that's true and it is a major concern for the people of the U.S. because it results in increasing the rate of heart attack, heart failure, and stroke. So it is recommended to eat healthy food to keep your heart healthy from a very early age. So though you are very young, still it is important to think about your heart health from the very beginning and keep your heart healthy with healthy food habits.
Strong Bones and Teeth: If you pay a closer look, you may notice that many elderly persons use dentures to eat and talk properly because they are suffering from a lack of teeth. So it is important for you to develop a healthy eating habit to make sure that you will prevent your teeth and bones decay in the future.
Better Mental Health: There is no denying fact eating healthy increases blood flow to the brain, thus it helps to prevent several brain disease and at the same time improve memory. But it does not mean that you have to indulge yourself every now and then, rather occasional pizza, junk food, soda is OK as long as mental health is concerned.
Better Mood & Energy Level: If you eat healthily, it is obvious that you will feel better and more energetic. But make sure you eat properly and you are giving your body all the nutrients it needs to function properly.
Weight Loss: The main reason for which most people develop a healthy eating habit is to lose weight. But as you are still very young, you don't need to think about losing weight with a healthy diet, rather you must concern about the several benefits that healthy eating habit offers.
Achieve Your Health Goals with Good Eating Habit
You many have accustomed to the phrase, 'Health is wealth'. Yes, it is a universal truth. But most people forget the importance of good eating habits with their busy schedule of life, which causes a lot of health issues in their life. But if you develop a healthy eating habit from a very early age, you will never forget the benefits of healthy eating. Baba Manjh Convent School being one of the best schools in Hoshiarpur, always gives importance to developing healthy eating habits for the students.